BIG BAND ARRANGEMENTS - page one
*PAGE 1 page 2 page 3 page 4 page 5 page 6
page 7 page 8 page 9 page 10 page 11
These big band arrangements of originals are written for 5 saxes, 4 trumpets, 4 trombones (one being a bass trombone), piano, bass and drums. A guitar part is included as an extra for most of them. A few also include extra percussion parts. You might find
this
useful. Please note that music on this page is more basic than on the other pages. For more advanced (and hopefully more interesting) pieces go to the next pages. The most recent pieces are on the last page.
All this music is is free...but a donation to a charity, such as
Red Cross/Red Crescent
or
UNICEF
would be appreciated. Click on Download and then left click on the one you want on the new page. Scroll down and click on Save linked content as...Alternatively you can print them straight off. Please let me know if there are any problems with the written music, eg. strange chord symbols, and I will do something about it. To refresh the page, click on the yellow Scored Changes logo or press
ctrl+F5
. Please note that the full score is not included in the pdf files for any of the tunes. If anyone has a better recording of any of the arrangements, sent it to me (mp3 file) and I will include it with credits and publicity for your band.
see Projects page for more big band information
All arrangements have been inspected by a high-up official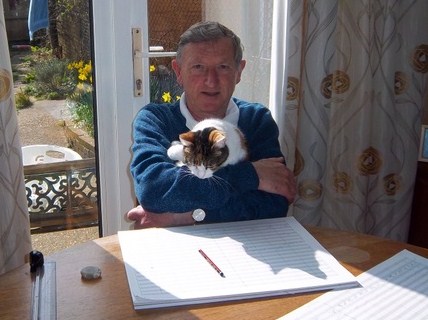 *PAGE 1 page 2 page 3 page 4 page 5 page 6 page 7 page 8 page 9 page 10 page 11


go to top of page ↑
Homepage Small Bands Collections Trombones Songs Solo Piano Tutorials